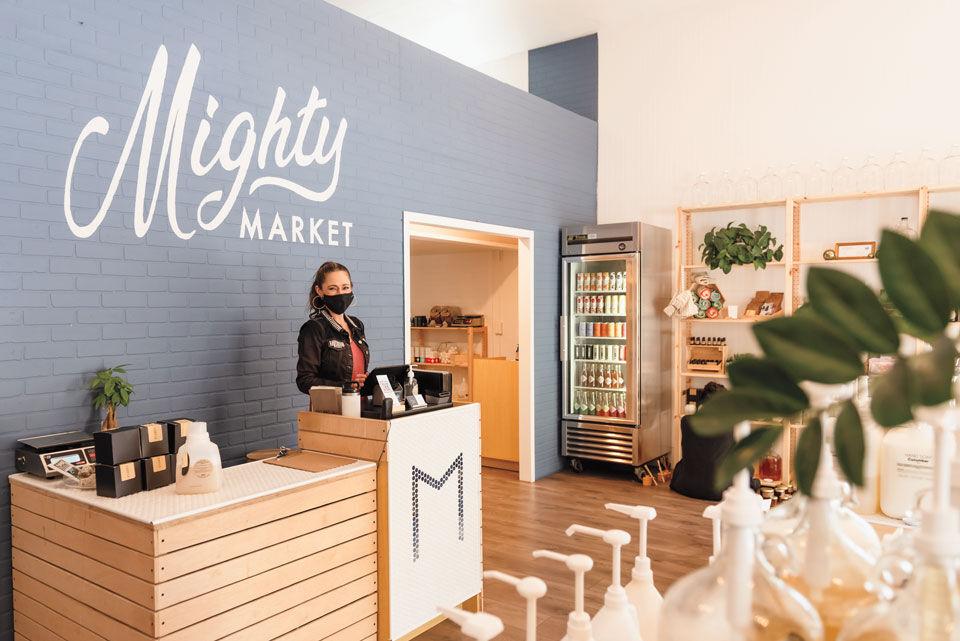 BEST PLANET-FRIENDLY BEAUTY STORE
Mighty Market, Martinez
This beautiful little shop will make you feel both virtuous and decadent. Virtuous because they stock locally made, plant-based products and will gladly refill the containers you buy from them—or bring from home—to discourage waste. And decadent because their lotions, shampoos, conditioners, and oils are so lusciously rich—and smell so delicious—that you may have a hard time taking a break from slathering yourself with them. (A favorite is their heavy-duty phytoplankton geranium body lotion, which contains skin-plumping hyaluronic acid.)
Owned by women and supportive of brands owned by women, Mighty Market offers a chance to be kind to yourself—and to the planet. In addition to its refillables, Mighty Market carries other environmentally friendly products, such as beeswax-coated reusable food wraps, chemical-free clothes dryer balls, and even dog-poo pickup bags made out of corn and other plant starches.
Bronwyn Kopacek, who owns the store with her sister, Claire Martinez, has always been a self-described "eco nut," but when her first daughter was born, she felt even more committed. "We need to leave a better future for her," Kopacek says. mighty.market.
---
READERS' PICKS
ALTERNATIVE THERAPIES PROVIDER
Arctic Restore, Alamo, arcticrestore.com.
—
Runner-up | Body Love Café, Walnut Creek, bodyloveclinic.com.
---
BARBERSHOP
Studio 17 Men's Salon, Walnut Creek
—
Runner-up | Empire Barbershop, Concord, empire-barbershop.com.
---
BLOWOUT BAR
Salon 77 West, Danville and Pleasanton, salon77west.com.
—
Runners-up | Changes Salon and Day Spa, Walnut Creek, changessalon.com; Honey and Comb Salon, Walnut Creek, honeyandcombsalon.com.
---
DAY SPA
Changes Salon and Day Spa, Walnut Creek, changessalon.com.
—
Runner-up | Woodhouse Spa, Walnut Creek, woodhousespas.com.
---
FACIAL
SkinScience Wellness and Beauty, Pleasant Hill, skinsciencemedicalspa.com.
—
Runner-up | Changes Salon and Day Spa, Walnut Creek, changessalon.com.
---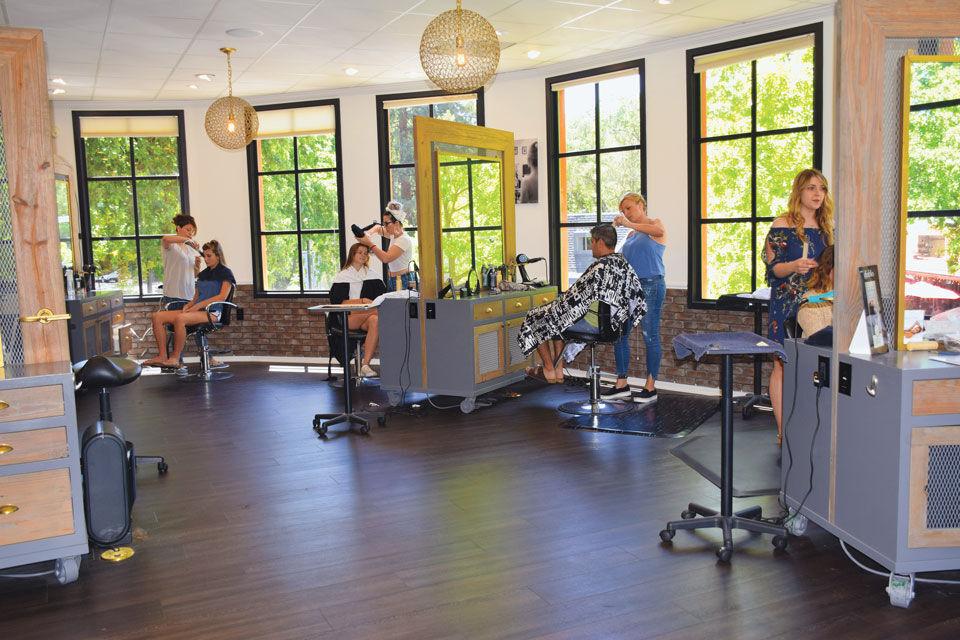 HAIR SALON
Caroline's Salon, Lafayette, carolinessalon.net.
—
Runner-up | Salon 77 West, Danville and Pleasanton, salon77west.com.
---

"Caroline [of Caroline's Salon] is a hair whisperer—she always knows exactly what to do to make your hair the best it can be, no matter what type of hair you have. And the salon staff are beyond kind and caring. And also give the best massages when they wash your hair!"

—Stacy Giglio, Moraga
---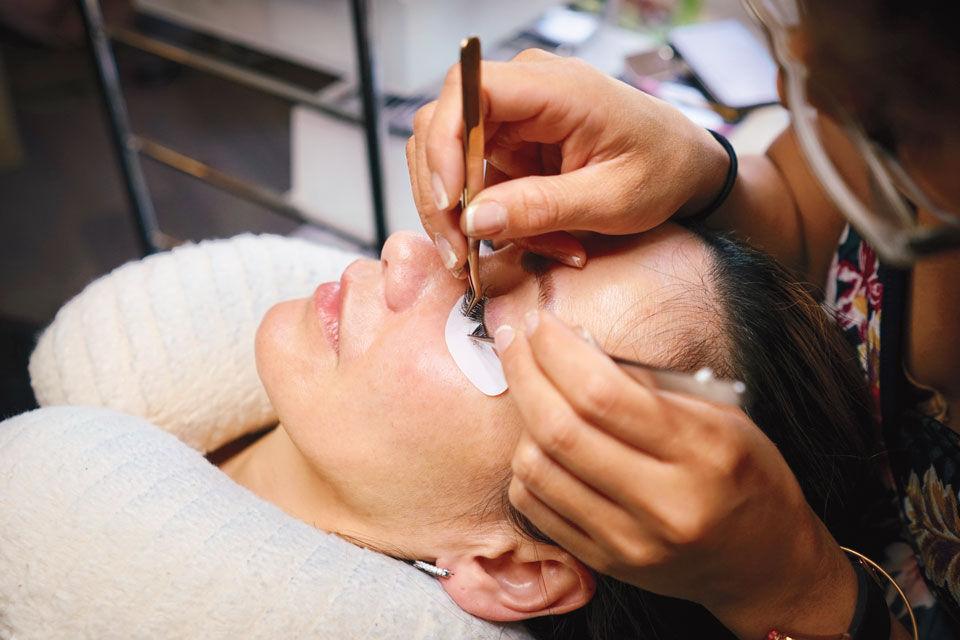 LASH AND BROW SALON
Lashify Studio, Lafayette, lashifystudio.com.
—
Runner-up | Envy Lash and Wax Bar, Martinez, envylashandwaxbar.com.
---
MASSAGE
The Sanctuary Holistic Healing Center, Pleasant Hill, pleasanthillsanctuary.com.
—
Runner-up | Loosen Up Bodywork, Danville and Walnut Creek, loosenupbodywork.com.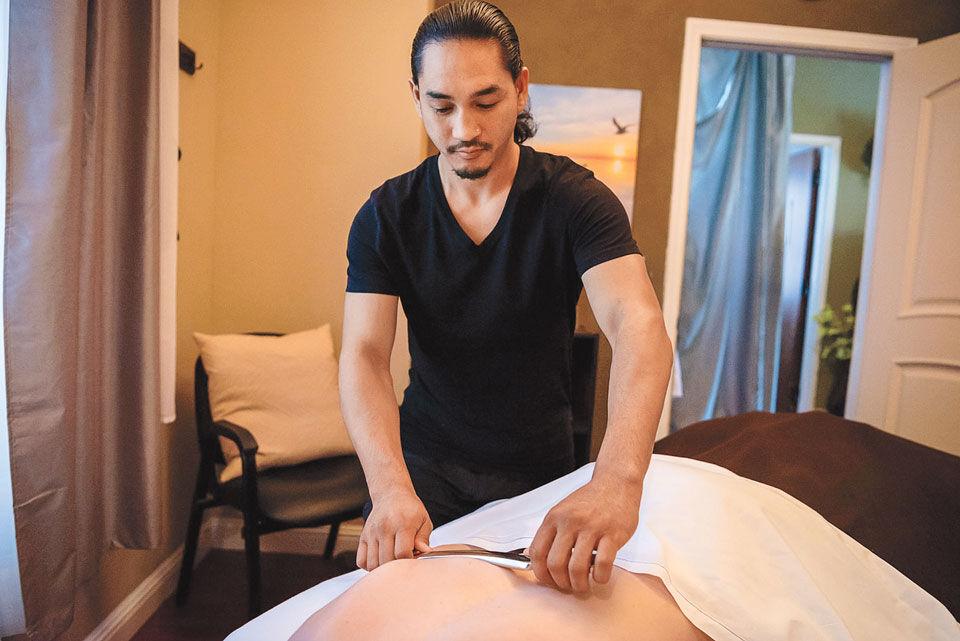 ---

"I am a regular massage client at The Sanctuary [Holistic Healing Center] because the method their highly trained and skilled therapists use is so therapeutic. It is an essential part of my personal health regimen. Every time I leave my session, I feel like I have done the best thing for my body and health. My body says, thank you!"

—Maile Collmer, Concord
---
MED SPA
The Art of Beauty, Danville, plasticsurgery1.com.
—
Runner-up | SkinScience Wellness and Beauty, Pleasant Hill, skinsciencemedicalspa.com.
---
NAIL SALON
Painted Nails, San Ramon
—
Runner-up | Pandora Nail Spa, Lafayette, pandoranailspa.com.
---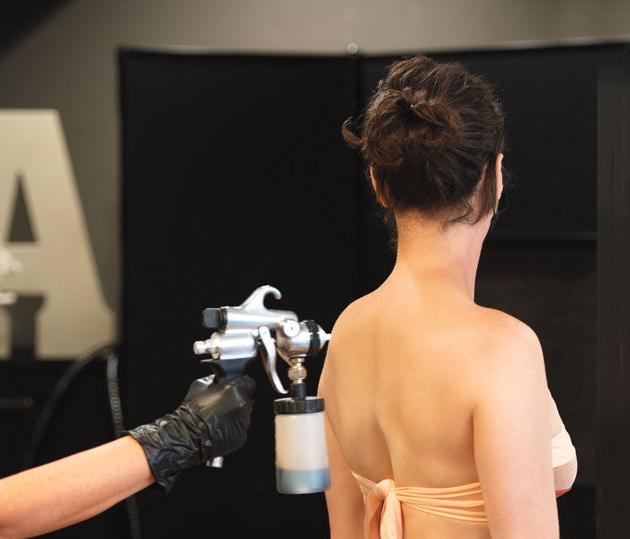 TANNING SALON
Apres Soleil Tans and Boutique, Walnut Creek, apressoleiltans.com.
—
Runner-up | Mist Fine Airbrush Tanning, multiple locations, misttans.com.
---
WAXING
The Wax Boutique, Pleasant Hill, thewaxboutiquephill.com.
—
Runner-up | Timeless Beauty Bar, Walnut Creek, thetimelessbeautybar.net.
---
EDITORS' PICKS
BEST NEW TREATMENT AT A DAY SPA
The Fairmont Spa at the Claremont, Berkeley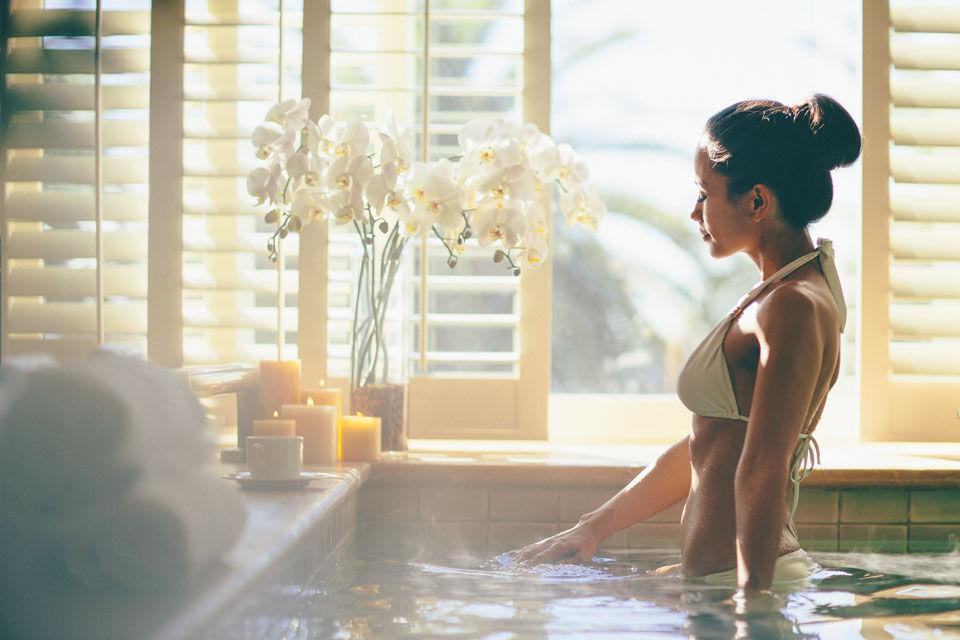 Do yourself a favor—inside and out—with a Fit and Refresh Retreat at the Fairmont Spa at the Claremont. This new treatment includes a massage or facial, a private fitness session that can be anything from weight training to mindfulness meditation, and all-day use of the spa and pools. The private meditation session offers a deeply soothing body alignment and a guided visualization that invites a level of relaxation not experienced since nursery school nap time.
The Limewood Bar and Restaurant will also soothe mind and body with its amazing view of the bay and a meal, such as a Sunday brunch of breakfast classics, as well as oysters, fried chicken, and a kale salad.
After an invigorating swim and some lounging at the pool, an expert facial involving beautifully fragrant ingredients will put the polish on a perfect day of self-care. fairmont.com/claremont-berkeley.
---
BEST PLACE FOR FOREST BATHING
Dr. Aurelia Reinhardt Redwood Regional Park, Oakland
Lower your blood pressure and boost your immune system with some deep breathing in the cool forest air at Reinhardt Redwood Regional Park. Towering coastal redwoods will have you thinking you're near the Oregon border, when actually you'll be just a short drive into the hills between Oakland and Moraga. Enter the park at the Redwood Gate; parking is easy. Picnic tables are available, but they tend to be in the surrounding meadows, so bring a lawn chair that you can set up amid the shady freshness of this woodsy cathedral. "Forest bathing," the Japanese concept of refreshing body and mind in the woods, gets pretty inviting in the heat of midsummer. ebparks.org.
---
BEST RESOURCE FOR WOMEN FACING HAIR LOSS
Celebration Salon, Alamo
From chemotherapy side effects to alopecia, women's hair loss is not a one-size-fits-all experience, and Rhea Bianco, Celebration Salon's owner, thinks that hair replacement solutions shouldn't be, either. "Sometimes we use extensions that we can attach with bonding techniques," Bianco says. "But if a client has cancer, we'd want to use a more organic approach, like sewing or a wig."
The Alamo-based business has been a community presence for over a decade, and Bianco has only advanced her services for clients of all types. She even has a 3D camera that can take pictures of an affected area, which are then delivered to a manufacturer in Italy where custom hair units are created based on those photos. The result is a seamless blend that's virtually undetectable. celebrationhairsalon.com.
---
BEST HAIR SALON FOR ENCOURAGING SELF-EXPRESSION
Honey and Comb Salon, Walnut Creek
Honey and Comb Salon has a modern, mid-century-chic feel that encourages guests—and stylists—to do things their own way.
"The salon's atmosphere creates an oasis for clients to relax and revive while also allowing our stylists to do what they do best," says co-owner Aly Bonaddio.
Clients are free to simply chill or bring work with them if need be ("We are here to cater to you!" Bonaddio says), and stylists are encouraged to grow as individual entrepreneurs. Bonaddio enjoys styling and blowouts, while co-owner Kelcea Peterson is a bridal hair expert. The services they offer present endless possibilities; schedule a balayage coloring session, which involves hand-painting color on the hair, or book a private party for you and your friends. honeyandcombsalon.com.