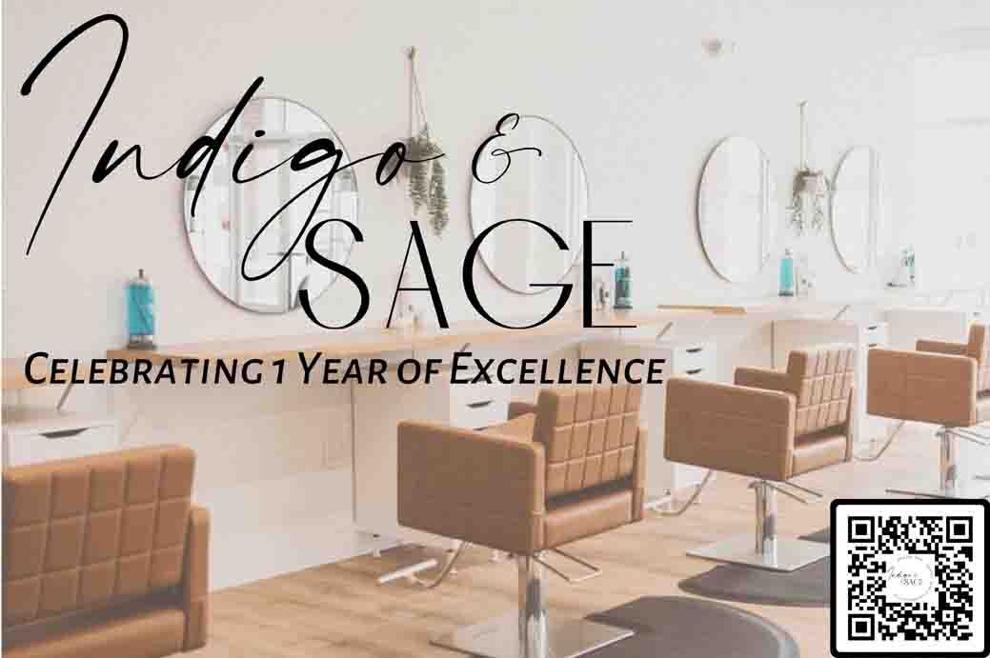 When Indigo & Sage Salon Spa was in its beginning stages, our vision for the company was clear. We wanted to create a next level, premium experience for all the community's beauty needs. We set out with inspired minds, bringing on the best team of talented stylists and estheticians, partnering with high-end clean product lines, and a whole lot of love and passion. One year later and we are enjoying every moment of providing the Beauty That's Naturally You experience. We have become a local staple for the Mercer County area, and we are just getting started!
Over this time we have developed a loyal following of clients and supporters, who we are extremely grateful for. It has brought us so much joy serving our community, and while we are celebrating one year of business we are truly celebrating one year of time connecting with each and every one of you. We love all the relationships we have formed throughout our journey of growing our business.
Indigo & Sage could not have come as far as we did without the genuine enthusiasm and support from our friends, family, and loyal guests. Alongside our amazing supporters, Indigo & Sage would love to recognize our employees' continuous efforts, making our vision and mission for our company a reality. During our first year of business our team has nearly tripled in size, with each additional team member bringing their own innovative creativity and talent to the table. We are so excited to continue to be a trailblazer in the community as a clean, luxury, salon spa.
Over the next years to come we pledge to maintain on our path of excellence, constantly evolving to stay up to date with the latest trends and techniques always delivering exceptional results. The team at Indigo & Sage commits to being the leading service providers in our area, vowing to keep growing as individuals and as a unit. We look forward to carrying on with our venture, bringing out our Mercer County friends' and families' natural beauty!
At Indigo & Sage Salon Spa we strive to bring out the Beauty That's Naturally You while delivering joy, tranquility, and wellbeing to each of our guests. From hair to skin, lashes, and brows, we offer a variety of services to highlight your unique features and elevate your look. We believe in pampering your mind, body, soul, and outermost beauty.
For those who haven't had a chance to enjoy the Indigo & Sage Salon Spa experience, we are offering our new guests 15 percent off their first service. Call us today at 609-438-9029 to schedule your customized facial treatments, bespoke blonding services, custom tailored haircuts, and more! We invite you to visit our website to meet our team, view our full menu, and book appointments online. At Indigo & Sage Salon Spa, we help you look and feel your best. Let us uncover the real beauty in you.